A customer used a John's Cars XJS conversion kit and a bit of additional engineering to take his XJS to speeds in excess of 200mph. In 1996, he broke the record but wasn't able to back it up as the engine blew on the return run. However, he returned in September 1998 and established a new world record for his class, going 235 mph. This year John decided to go and watch (and help if needed). This page has lots of graphics, so it will take awhile to load.
Drivetrain
The motor is a Chevy 388 Small Block with dual turbo charged with a liquid inter-cooler. It was tuned to generate about 950hp on the flats (although up to 1400hp is possible). The transmission is 4L80E with an extra fifth gear. Other modification include a roll cage, digital dash and the sport Jaguar suspension. Other than that, everything is OEM and the car is completely street legal! Even the A/C works!

Remember, this drivetrain was installed using a John's Cars XJS Conversion Kit!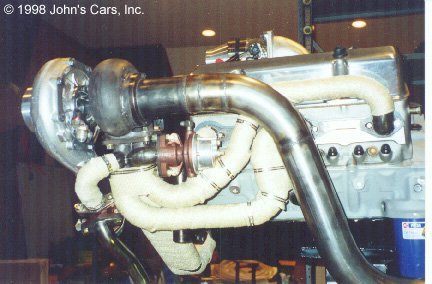 Getting Ready
Entering the flats.... this was the 50th anniversary of speed runs.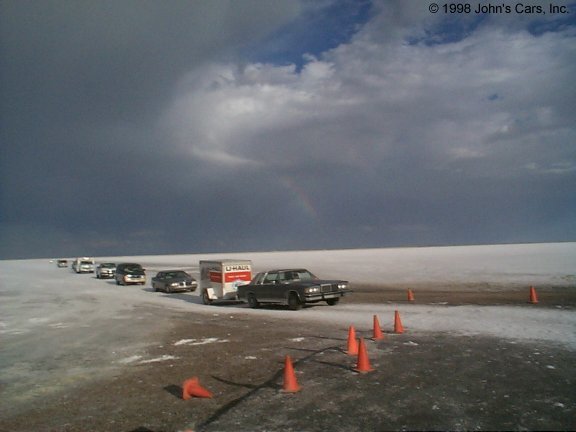 Lining up to make a run just before sunrise...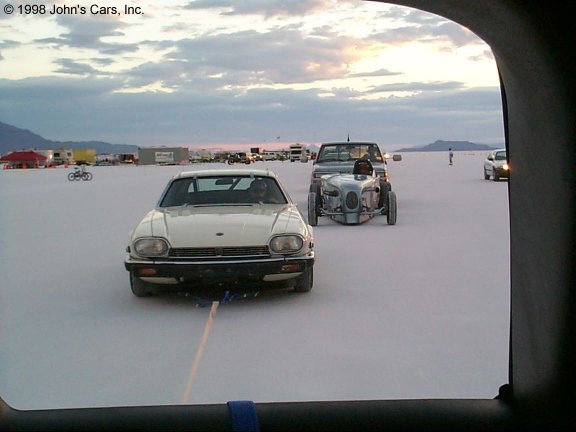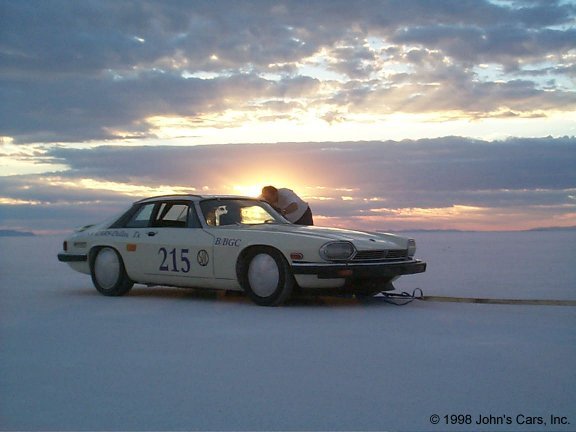 Getting Set
We're ready to...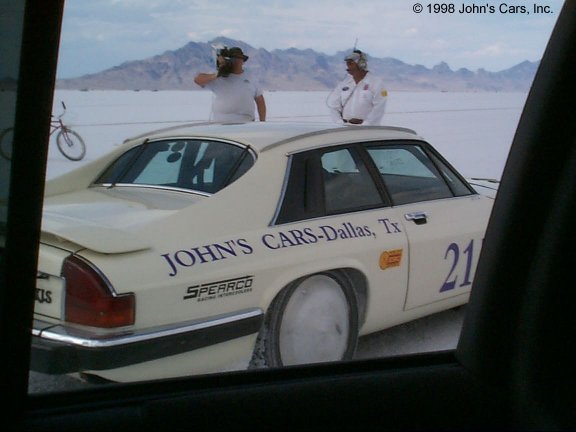 GO!!!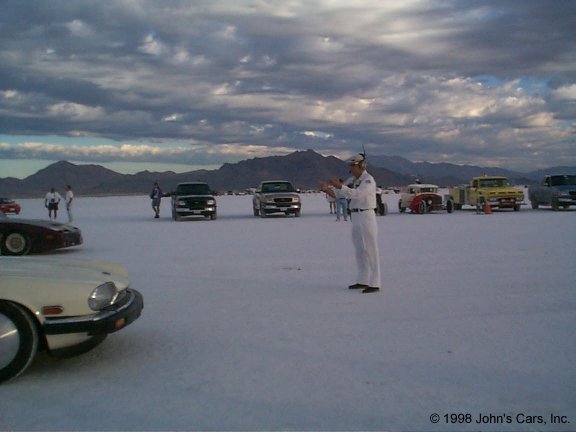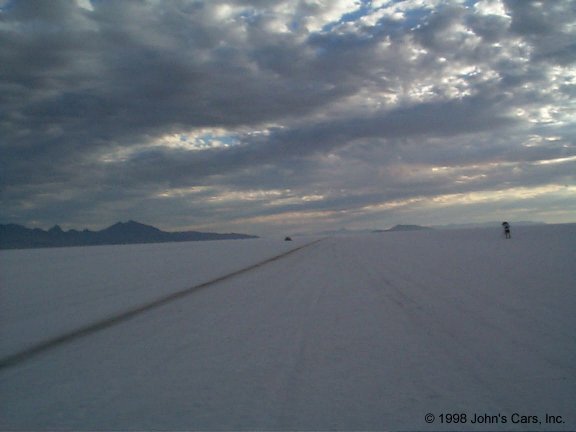 Impounded after the record run...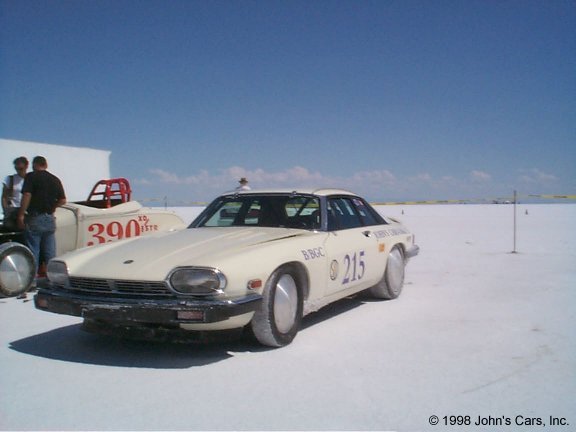 Speeding Ticket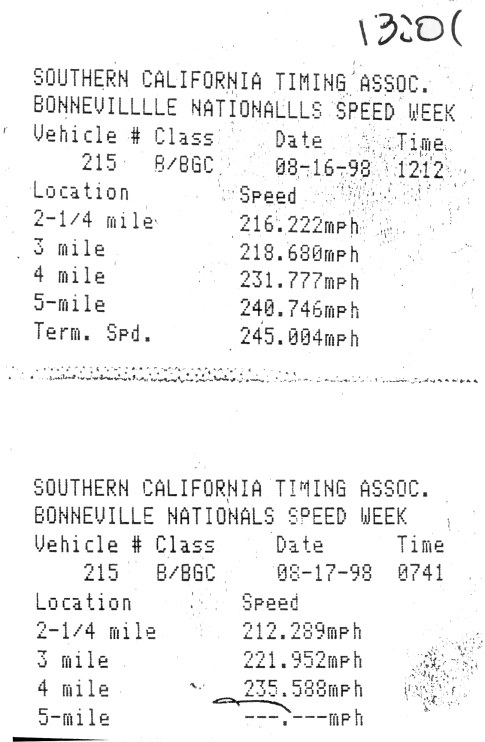 Other Stuff John Saw
| | | |
| --- | --- | --- |
| Fast E-Type | Magic Bus | Too close to the ground. |
Salt Flat Geology and History
This was taken from the sign at the entrance of the salt flats...
"The salt flats were formed as ancient Lake Bonneville slowly evaporated and deposited concentrations of salt onto this plateau. Shorelines carved into the mountainsides are visible to the north along the Silver Island range and extend to the Salt Lake Valley. Named after Captain B. L. Bonneville, an early military explorer of the West. the salt flats measure over 44,000 acres and are primarily Public Land.

Historically, the flats have impeded man's movement westward. Early traders like Jedediah Smith and John Fremont crossed the vast saline plain only to return with awesome stories of the salt's harshness. In 1846, the Donner Reed party lost animals, wagons and valuable time on the salt. These flats contributed to their late arrival and subsequent disaster in the snowy Sierra-Nevada Mountains. The flats' potential for racing was first recognized in 1896 by W. D. Rishel, who attempted to organize a carriage and bike race. He convinced Ferg Johnson to test drive his Packard here in 1911. In 1914, Teddy Tetzlaff reached 141 mph in his Blitzen Benz. Succeeding years saw many attempts to set faster records. In 1940 Ab Jenkins set 81 new speed records in his Mormon Meteor including a 24-hour endurance record of 161 mph. Jet and rocket cars appeared in the 1960's and exceeded the 500 and 600 mph marks."